Blur Effects
This sub-menu contains effects that are useful for blurring your image in various ways.
Blurs Effects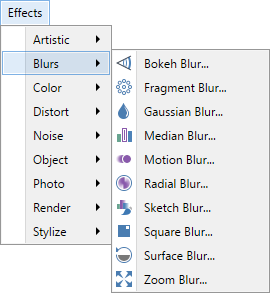 The following original image will be used for examples:
Original Image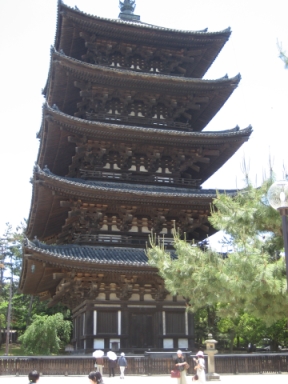 Fragment
Copies, or "fragments", of the image are drawn at the specified offset distance and rotation. This can be useful for creating an unfocused or "drunken" appearance for an image.
Example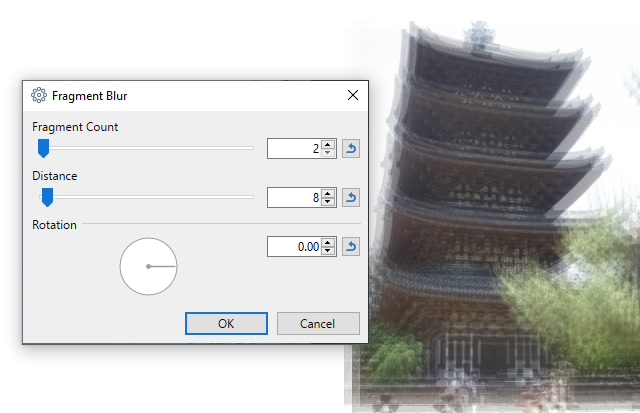 Gaussian Blur
This applies a standard blur to the image, which uses the Gaussian blur formula.
Example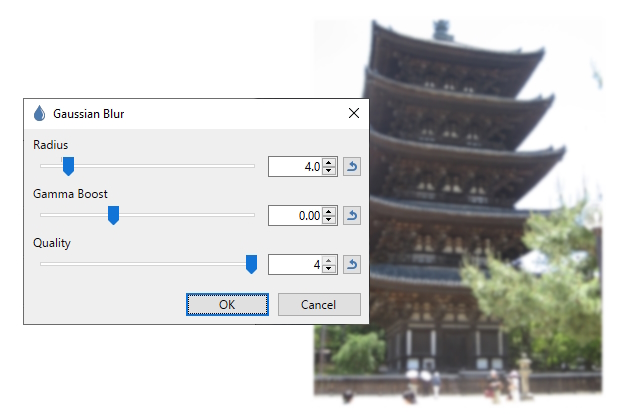 Motion Blur
This effect is useful for adding the illusion of motion to an image, as if the picture had been taken with a moving subject and longer exposure time.
Example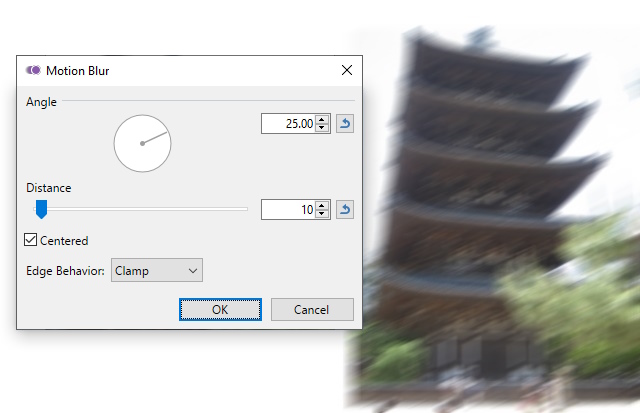 Radial Blur
This effect is similar to Motion Blur, except that the movement is spread through concentric circles instead of a straight line.
Example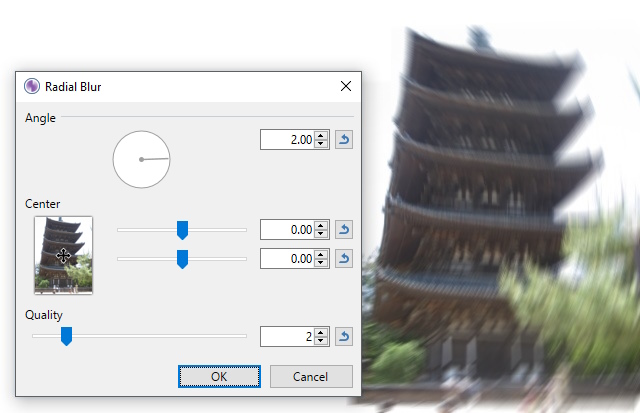 Surface Blur
This effect is useful for blurring the soft details or noise in an image while retaining most edge details and contrast.
Example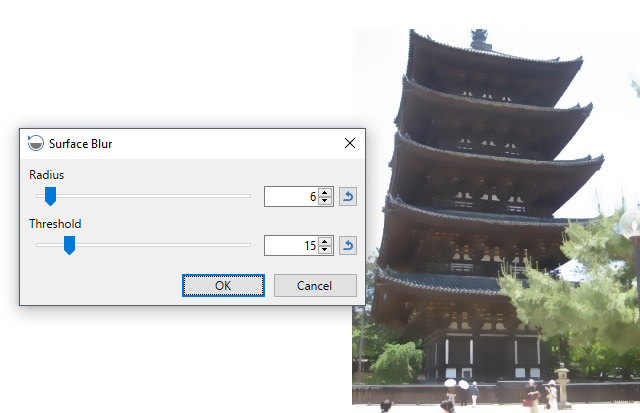 Unfocus
This effect looks similar to Gaussian Blur at first, but it gives a more dreamy or "unfocused" look to the image. In mathematical terms, it applies a more uniform weighting to the pixels within the requested radius.
Example
Zoom Blur
This effect gives the appearance of motion or blurring in the 3rd dimension, as if you are zooming in towards the image.
Example