Revision Date: 27 August 2015
Blur Effects
This sub-menu contains seven blur effects which are used to blur sections of an image.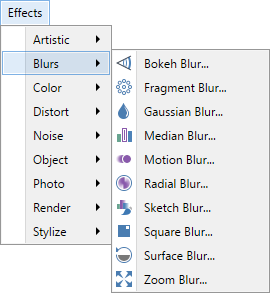 Blur Effects
The following photograph will be used to demonstrate the blur effects.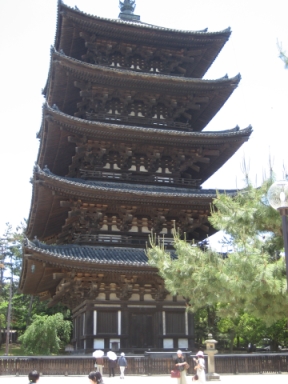 Original Image
Fragment
Copies or "fragments" of the image are superimposed over the original. The specified number of copies are redrawn at a Distance and Rotation to the original location as specified in the dialog.
This blur can be useful when creating an unfocussed multi-viewed version of an image. The effect is not unlike modern interpretations of insect-like vision and could be used to fake "drunken" or "semi-conscious" vision.
Example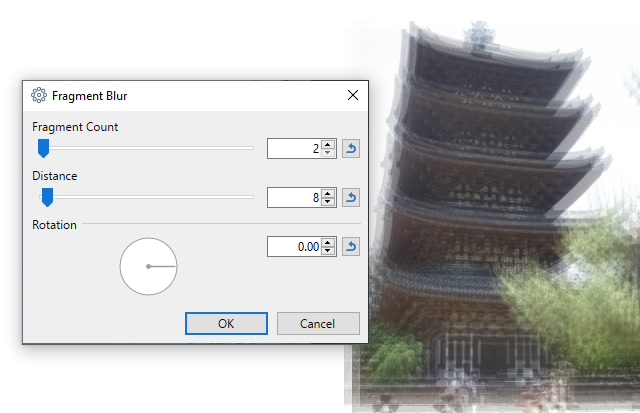 Fragment
Gaussian Blur
This blur applies the well known Gaussian blur formula to the image. The result is a defocusing blur in it's simplest sense.
has only one configurable parameter: Radius. This a measure of how widely and how strongly the effect is applied.
Example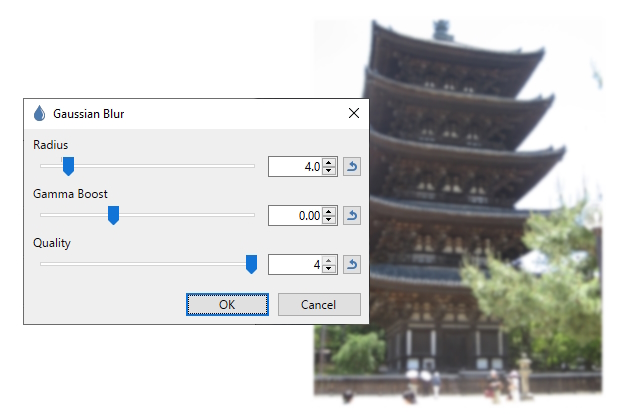 Gaussian Blur
Motion Blur
This effect is useful for adding an illusion of motion to an image, as if a photograph had been taken while the subject was moving in the frame.
The Angle of apparent motion is configurable as is the Distance, which is a measure of how far the effect shifts the original pixels.
Example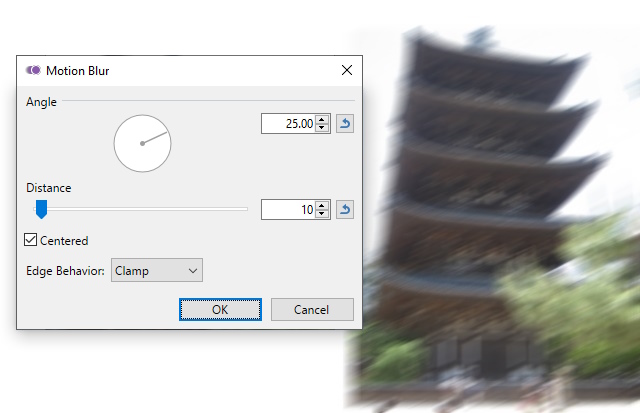 Motion Blur
Radial Blur
This effect is similar to , except that the apparent movement is spread through concentric circles instead of a linear or straight path.
Example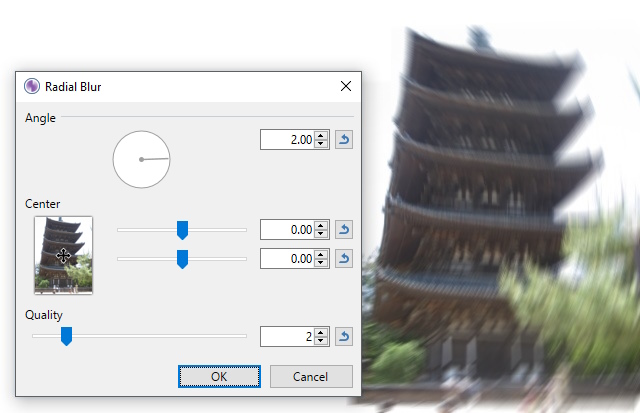 Radial Blur
Surface Blur
This effect is used to reduce soft details or noise in an image while retaining most edge details and contrast. The result is a cleaner, simplified version of the original.
Example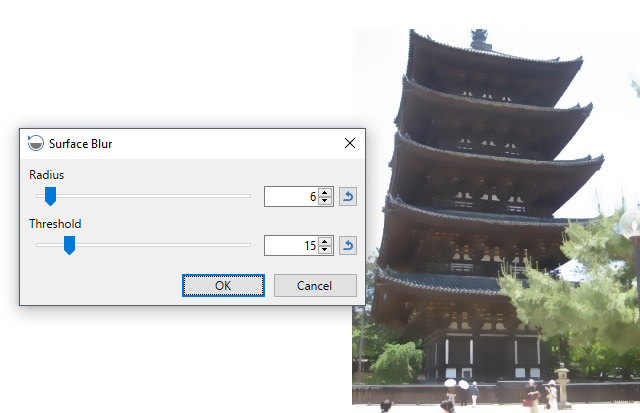 Surface Blur
Unfocus
This effect looks similar to , but it gives a more dreamy or "unfocused" look to the image. In mathematical terms, applies a more uniform weighting to the pixels within the requested radius.
Example
Unfocus
Zoom Blur
This effect gives the appearance of motion towards the image subject. The effect effectively mimics blurring in the 3rd dimension as if the viewer was rapidly closing in on the focal point. Another way of looking at this effect is that it is applied outwards from a central point.
Example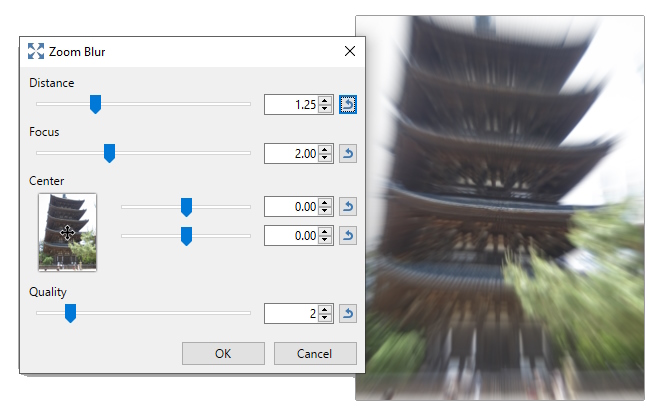 Zoom Blur