Revision Date: 27 August 2015
Distort Effects
This sub-menu contains eight effects which are used to distort, transform or convolute the active layer or selection.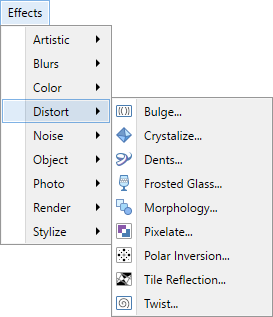 Distort Effects
The following original image will be used to demonstrate the effects: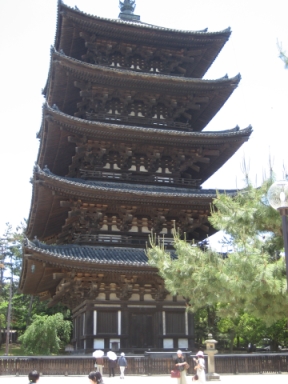 Original Image
Bulge
This effect makes part of the layer or selection swell or shrink, as if the image had been stretched or squeezed.
Example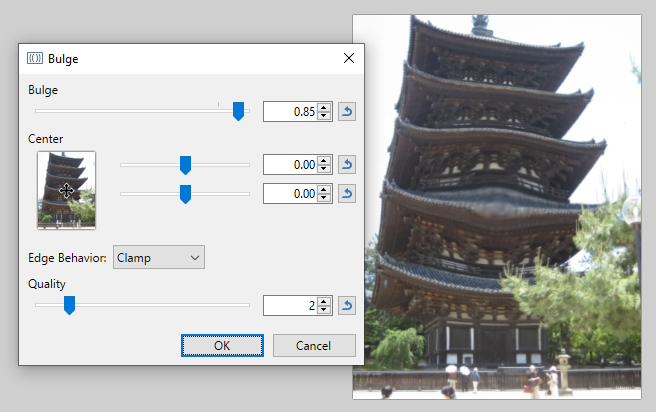 Bulge
Crystalize
This transforms the active layer or selection to make it appear as though it was made from a mosaic of randomly shaped crystalline cells.
Example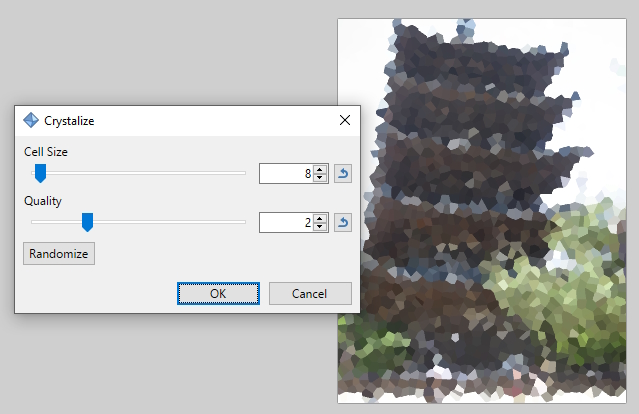 Crystalize
Dents
This popular effect distorts the active layer or selection as if it was reflected in turbulent water.
Example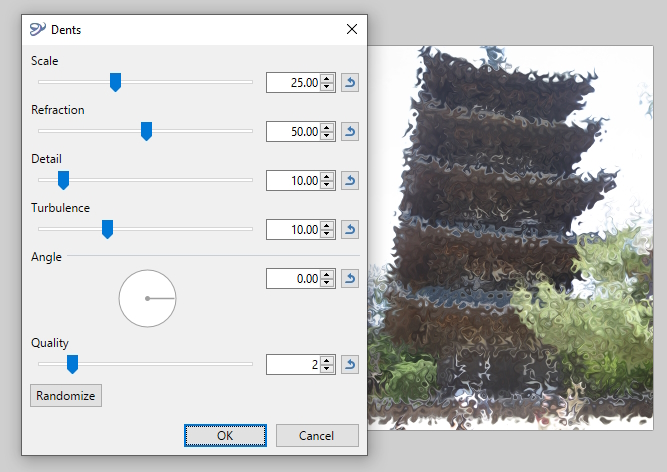 Dents
Frosted Glass
This will make the original appears as if it were being viewed through a sheet of frosted glass.
Example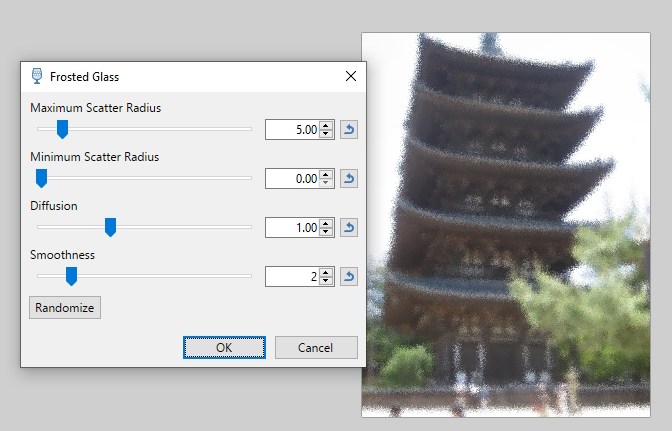 Frosted Glass
Pixelate
This effect greatly reduces detail by enlarging regularly sampled pixels. The resultant cells are always square in shape.
Example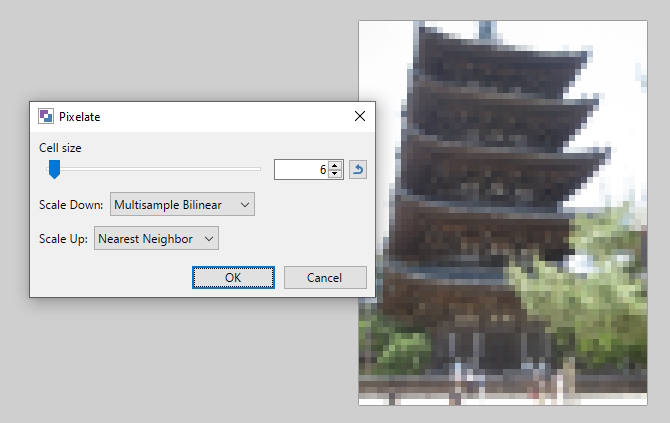 Pixelate
Polar Inversion
This applies a transformation between Cartesian and Polar coordinate systems. Essentially this effect recursively wraps the image around itself in an endlessly repeating pattern.
Example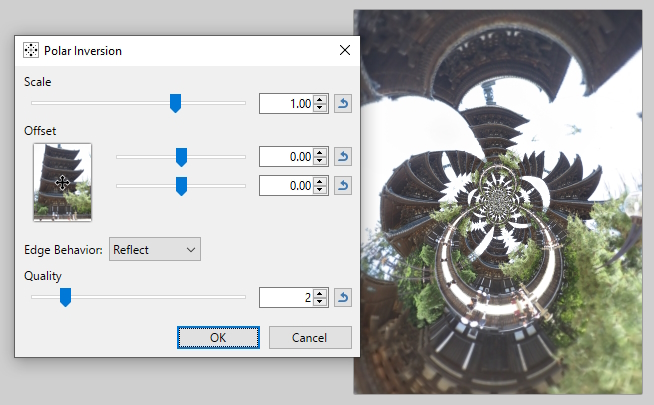 Polar Inversion
Tile Reflection
This makes the image appear as if reflected in a wall of mirrored tiles, each having a slight curvature to it's surface.
Example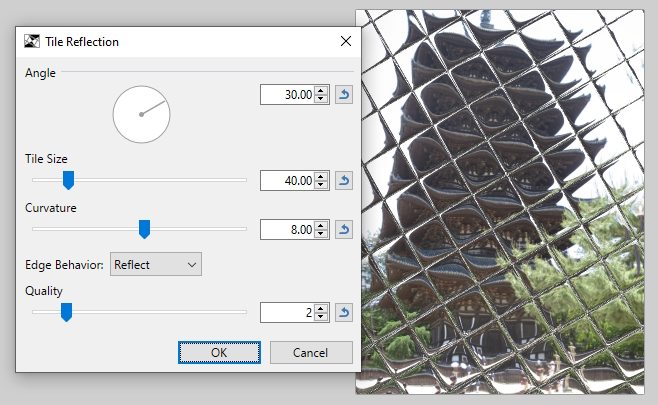 Tile Reflection
Twist
This effect mimics winding the image around a skewer placed through the monitor. Clockwise and counter-clockwise rotations are possible.
Example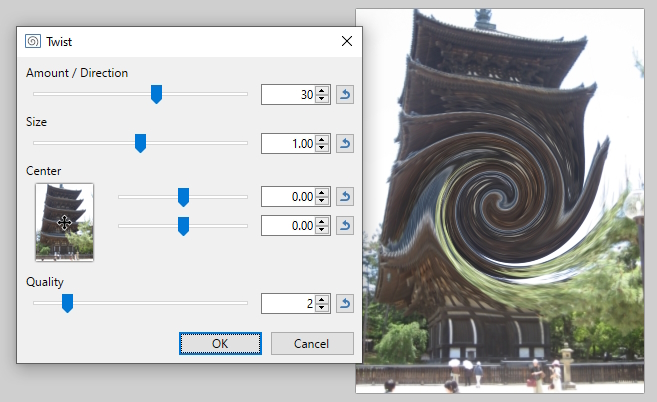 Twist