Revision Date: 27 August 2015
Stylize Effects
This sub-menu contains effects that produce stylized looks using edge detection algorithms. The effects can be useful in finding edges for tracing, or producing specialized textures for game development (e.g., bump maps).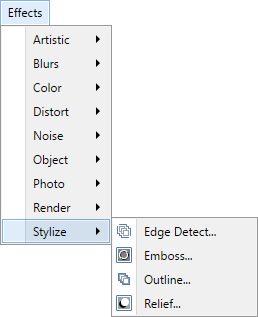 Stylize Effects
The following original image will be used to demonstrate the effects: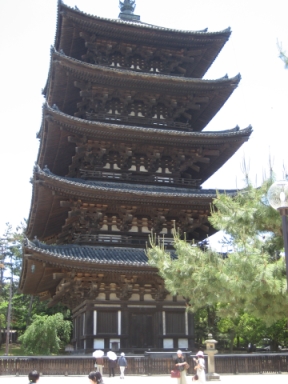 Original Image
Edge Detect
As the name suggests, this effect highlights edges in an image as if a strong light had been shown on it at an acute angle. Edges show up as color in the resulting image. The rest of the image will be rendered black.
Example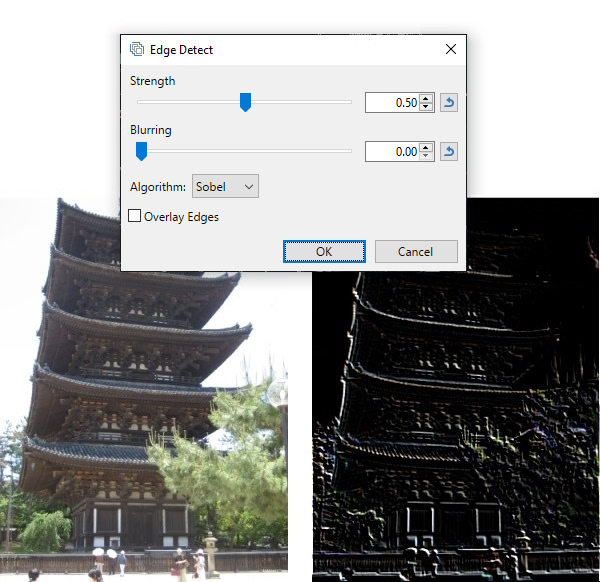 Edge Detect
Emboss
This effect will generate a black and white image where the edges have been given a three-dimensional highlight similar to physical embossing.
Example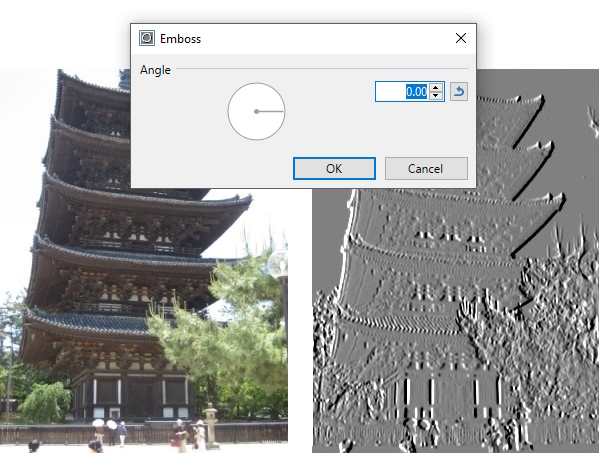 Emboss
Outline
This effect will enhance edges found in an image by tracing around them with an outline of requested radius. The outline color will be sampled from the edges in the image. Intensity describes the strength of the effect.
Example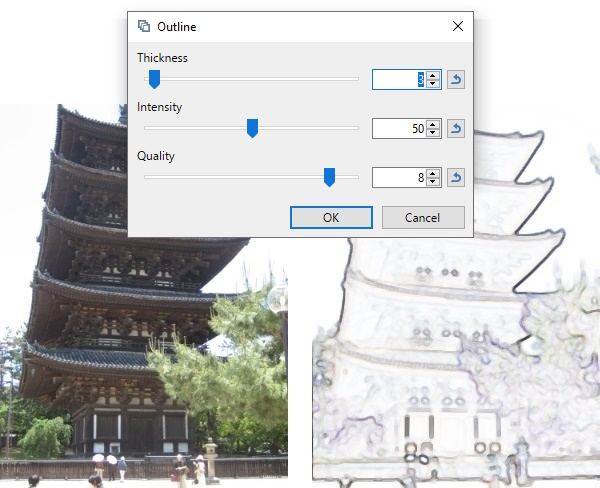 Outline
Relief
This effect is similar to , except that it blends the result back into the original image.
Example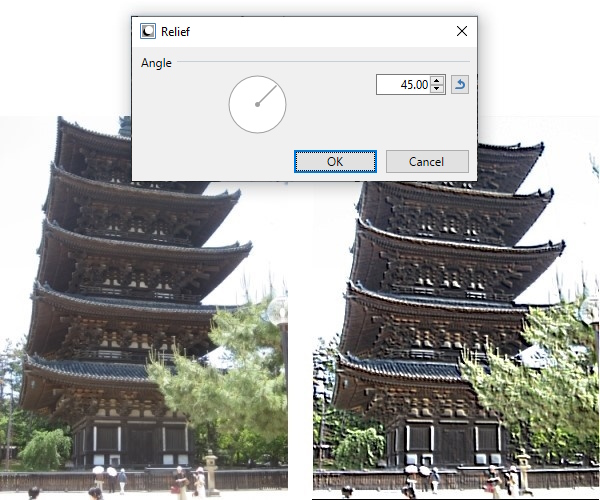 Relief