Installing Paint.NET
Paint.NET is designed to be very easy to install. Once you have downloaded the install package from the Paint.NET website (located at http://getpaint.net/download.html), open the compressed folder by double-clicking the icon.
Compressed Folder

In the window that opens up, simply double-click the installer to begin.
Contents of Compressed Folder

Note
The Windows User Account Control dialog may pop up asking for permission to make changes to your system. If it does, click "Yes" to proceed with installation.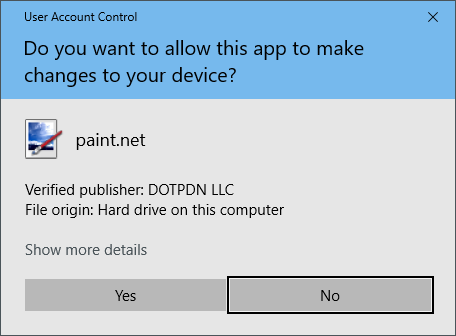 It is always recommended that you have the latest system updates before installing Paint.NET. To verify and install any system updates, please use the Windows Updater tool located in your Start Menu.
The Paint.NET installer will uncompress files necessary for installation. Once extraction is complete, installation will begin:
Extraction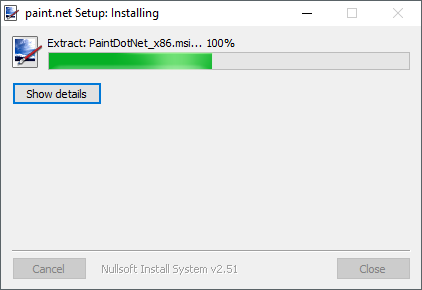 Installation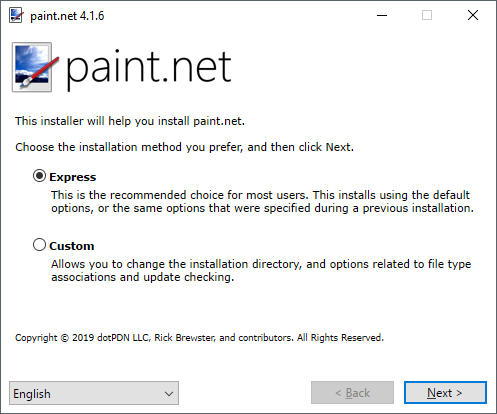 You can pick from two installation options, Quick and Custom, For most users, the "Quick" install with default options should suffice. If you would like to customize your installation, pick the "Custom" option.
Once you have read the license agreement, click the radio button if you agree to the terms, and then proceed by clicking "Next".
License Agreement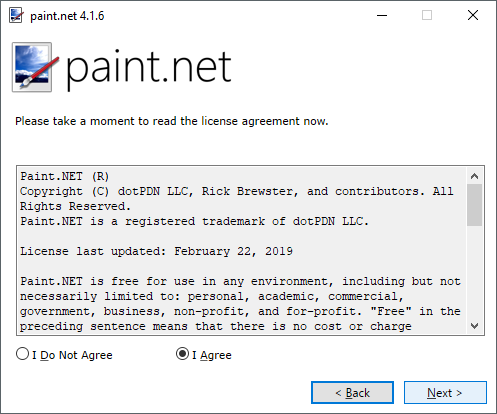 If you selected a custom install, the application will prompt you for installation options and install directory:
Installation Options
Installation Directory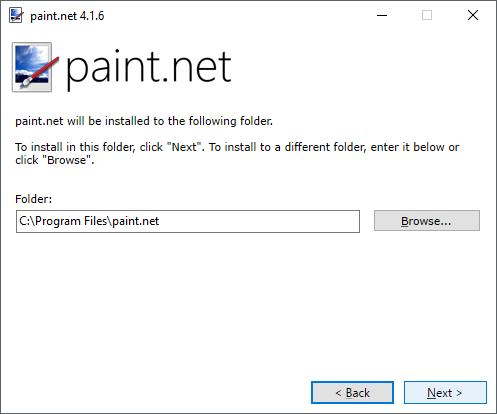 Paint.NET will complete the installation of the Paint.NET application and required frameworks automatically.
Installation Progress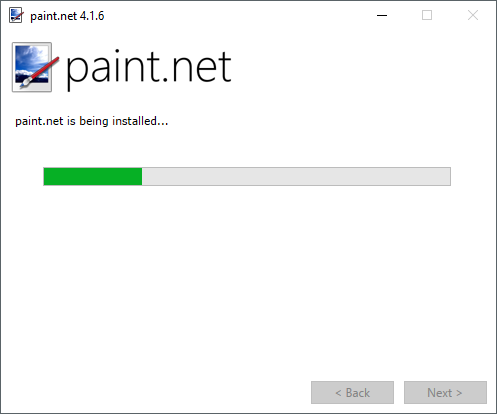 Note
Paint.NET requires the .NET framework to function. This framework will be installed as part of the Paint.NET installation process.
When installation is complete, the system will prompt you. Click "Finish" to exit the installer and launch Paint.NET.
Installation Complete