Utilities Menu
This menu contains some miscellaneous commands related to plugin errors, font management, language selection, and application updates.
Utilities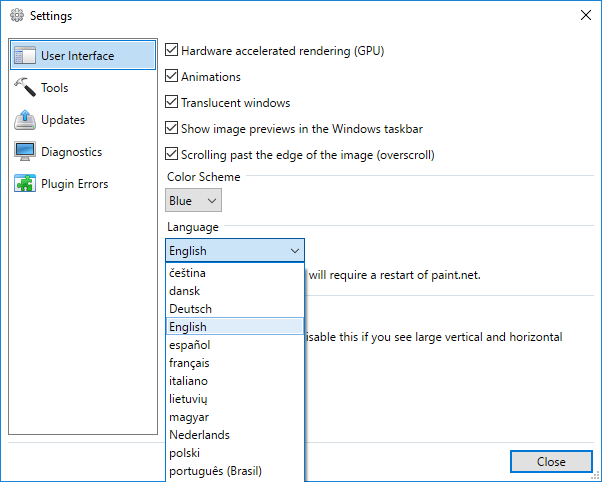 View Plugin Load Errors
If any plugins have failed to load, or have been blocked from loading, this menu item will be enabled. You will be able to get additional information about the problem by selecting it.
Manage Fonts
This will launch the built-in Windows font manager, which may be used to install or delete fonts.
Language
This sub-menu allows you to select what language Paint.NET will use.
Check for Updates
Clicking on this will force Paint.NET to check for an update. By default, Paint.NET checks for updates every few days while it is open. No personal information is transmitted from your computer during the process.
Update Dialog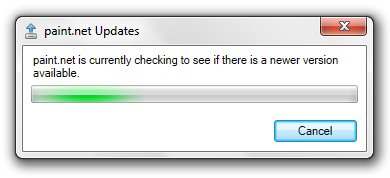 In Windows XP, you must be part of the Administrators group to use this feature. Otherwise, it will be disabled and Paint.NET will not automatically check for updates.
In Windows 7 and Windows Vista, Paint.NET will allow any user to check for updates. However, in order to install the update an Administrator's credentials are required.