Revision Date: 14 April 2021
Installing paint.net
Note
The installation of paint.net is automated when purchased from the Windows Store. The installation instructions below are pertinent only to paint.net Classic which has been manually downloaded from the paint.net website.
Tip
It is strongly recommended that all the latest system updates have been installed prior to installing paint.net. To verify and install system updates, use the Windows Update tool by typing "Windows Update" into the search box in the Start Menu.
Paint.net is designed to be very easy to install.
Once the installer package has been downloaded from the paint.net website https://getpaint.net/download.html, open the compressed folder by double-clicking the icon.

In the window that opens, double-click the file paint.net.<version>.install.exe to begin installation.

Note
The Windows User Account Control dialog may open asking for permission to make changes to your system. If the verified publisher is DOTPDN LLC as shown in this screenshot, click Yes to proceed with the installation.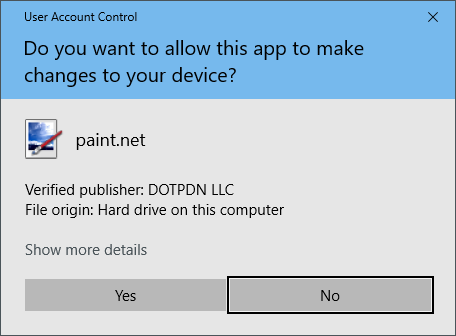 The paint.net installer will decompress the files necessary for installation.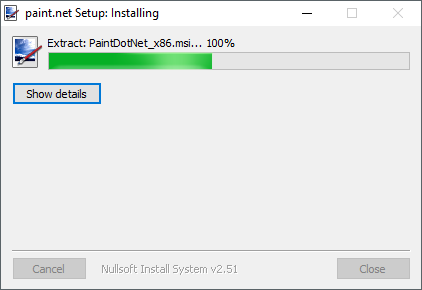 Once extraction is complete, the actual installation of the application will begin: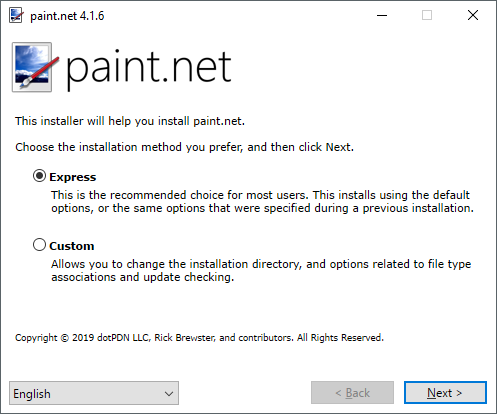 There are two installation options; Express and Custom.
For most users, the "Express" install with default options should suffice. If a customized installation is desired (perhaps changing the default installation directory), choose the "Custom" option.
Before leaving this dialog, choose the preferred language option from the drop-down list at the foot of the dialog. Click Next to proceed.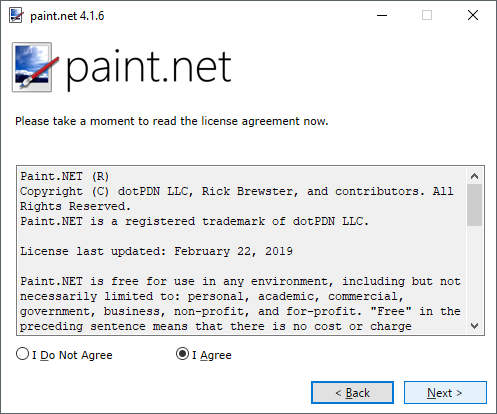 Read the license agreement. If you agree to abide by the terms stated, select the I Agree radio button. Proceed by clicking Next. If you do not agree to abide by the terms of the license, the installation will stop at this point.
If a Custom install was selected previously, the application will prompt you to choose some installation options and an installation directory: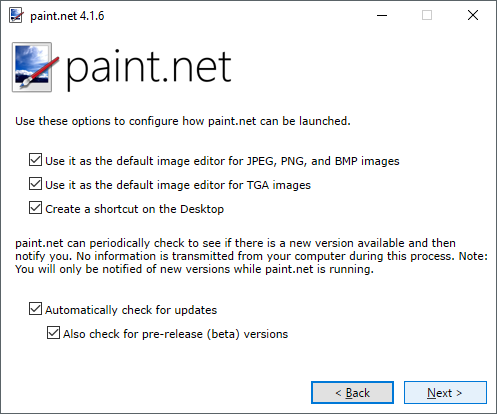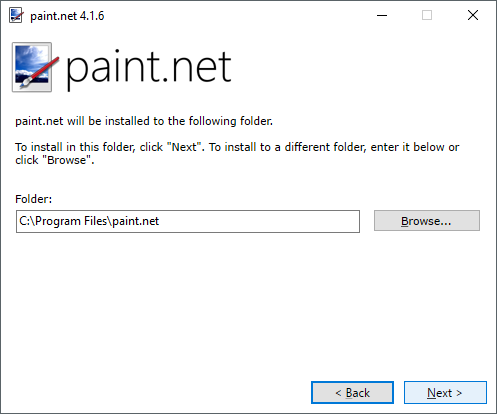 When these options have been set, clicking Next will complete the installation and optimize paint.net for your system.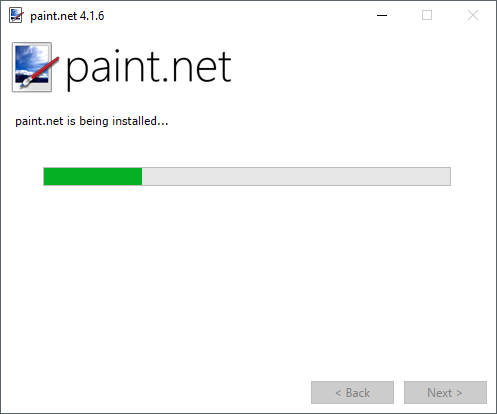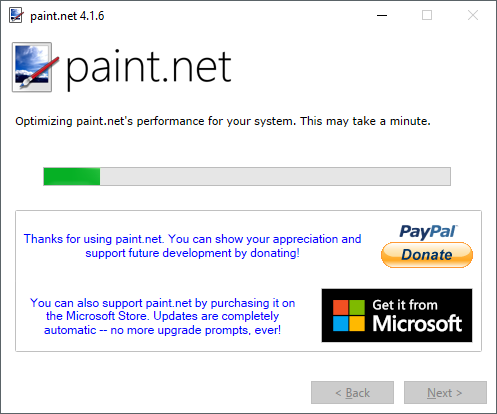 Note
paint.net requires the .NET framework to function. If the required .NET framework is not present on the system it will be installed automatically as part of the installation process.
When installation is complete, click Finish to exit the installer. If the ☑ Start paint.net checkbox is checked, the application will be launched automatically.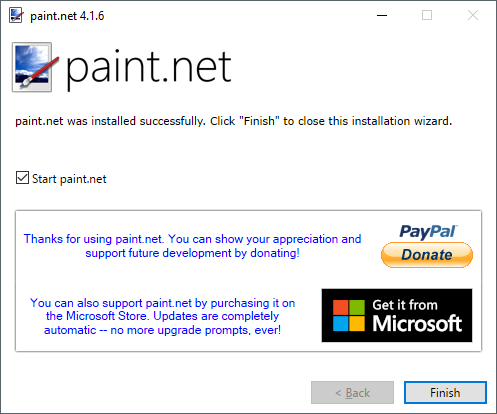 Note
While paint.net is provided free, please consider donating by clicking the Donate button to show your support.
Donations fund future development, features and upgrades to the "best free image editor".
Donations can be made from the Help menu in paint.net or by clicking the link in the footer at the bottom of this page.